Be sure to enter both blog candy prizes I told you about yesterday! If you haven't yet, go do that as soon as you read this! Click on the pictures at the top of my sidebar.

Ok, a couple of you asked what MY three favorite stamping tools/embellishments are. Well, I had to think about this but here's what I came up with for now:

Janome Sew Mini (LOVE sewing on my cards!)
Scrapper's Floss
Buttons

Now, if you ask me this same question a month from now, my answers could very well be different. Isn't that how you are too?!

Several of you said Copic markers. I only own two of these (one was given to me, and I bought the other for a skin-tone choice). I'm trying to avoid the whole Copic bandwagon because of the expense and then I probably wouldn't know how to use them properly and there they would sit. Unloved. ALL that money. So (fingers in ears) "la la la, I can't hear you, la la la" LOL!!! Seriously though, I LOVE what everyone does with them, but I'm very intimidated by the technique AND the cost! So I will keep admiring what YOU can do with them! Sorry....just had to get that off my chest....now back to your regularly scheduled programming. ;o)

I have really, truly enjoyed reading all of your comments on my two giveaways! My readers are the best!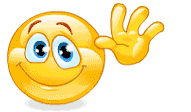 Thank you!

Enjoy your week!




Check this out:
My HOOKshop at Etsy